Engraved Portrait of Aaron Arrowsmith Obit 1823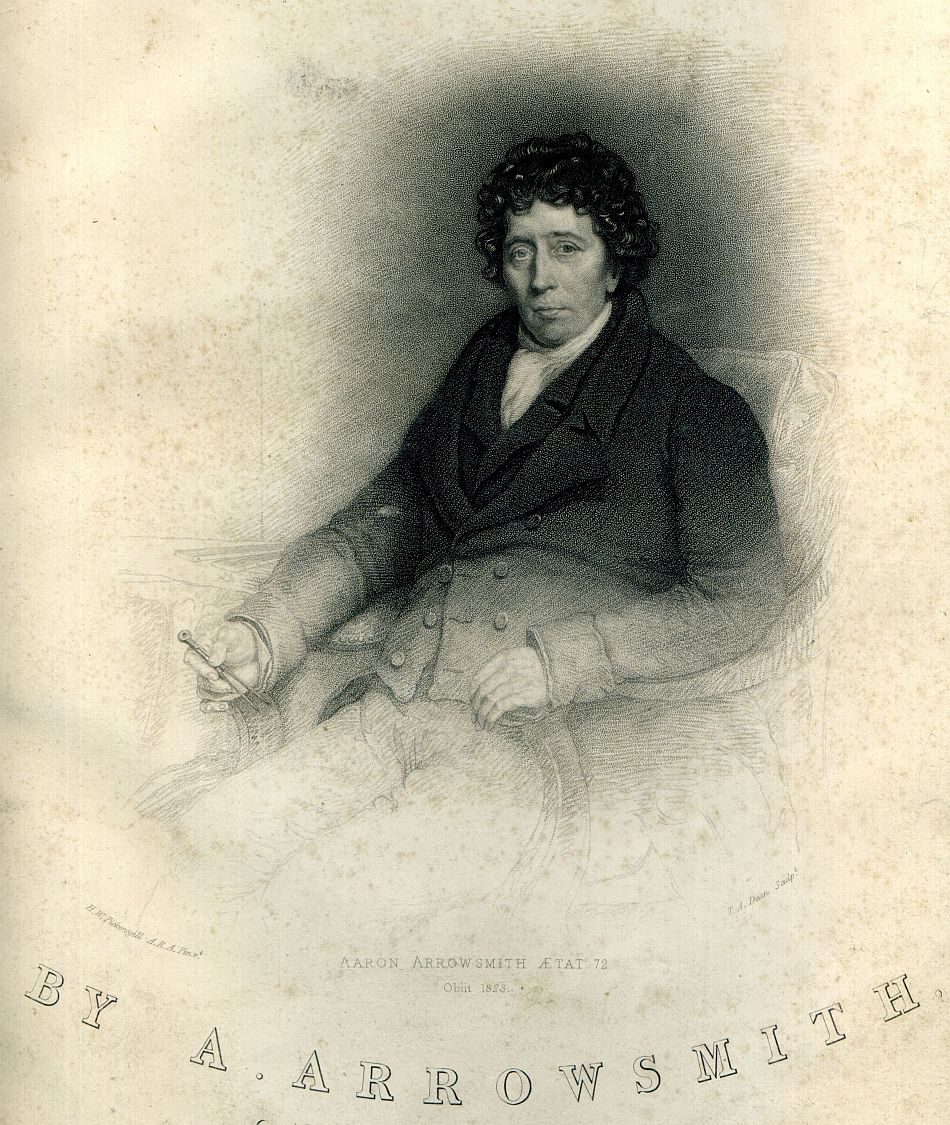 Click Image For An Enlarged View


The Map


| | |
| --- | --- |
| Full Title: | Engraved Portrait of Aaron Arowsmith (1750-1823) |
| Year: | 1825 |
| Publisher: | Aaron Arrowsmith (son of above) |
| Engraver: | T.A. Dean, after Henry William Pickersgill. |
| Source: | Frontispiece portrait from "Outlines Of The World", by A. Arrowsmith, Geographer To His Majesty. |
| Notes: | This portrait of Aaron Arrowsmith senior was published by his son, also Aaron Arrowsmith, in an atlas containing 45 maps of the world. The atlas contains a dedication to the Rev. Dr. Stainer Clarke, F.R.S., by Aaron Arrowsmith junior, Soho Square, January 1825. |



Enlarged View Of This Image

Click on the image at the top of this page to view an enlarged image. The enlarged image will display on a new web page.

To navigate back to the main map page (this page), click on the enlarged image or the title displayed at the top of the page.