Plan Of Roman London - Post AD190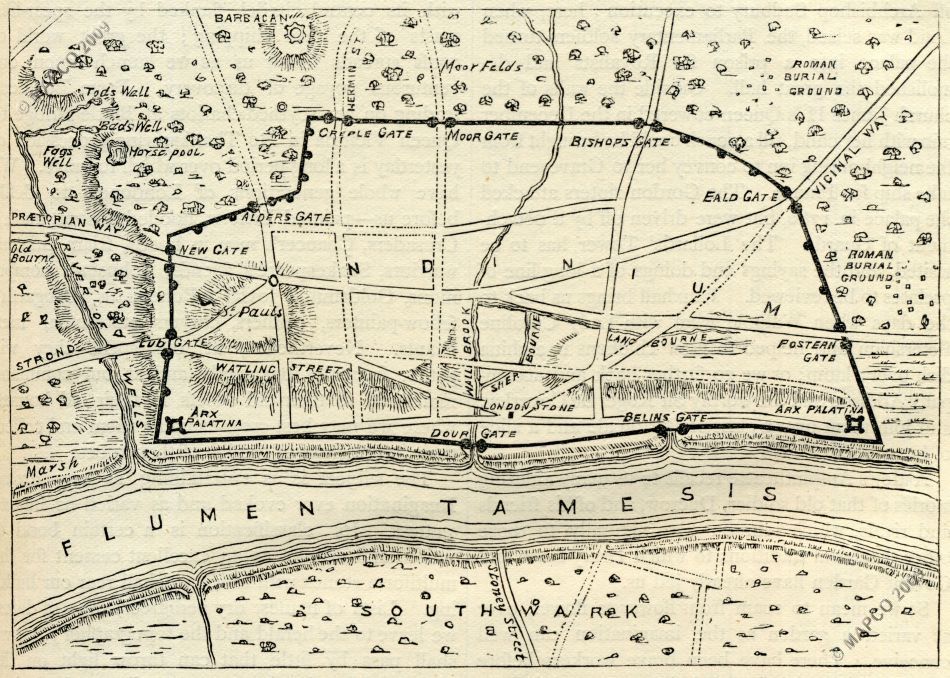 ~ Click For An Enlarged Image ~


The Map


Full Title:

Plan of Roman London


Year:
After AD190
Publisher:
Cassell and Company, Limited. London, Paris and Melbourne. 1897.
Date:

1897

Source:
Taken from "Old and New London. A Narrative of Its History, Its People, And Its Places. Illustrated with numerous Engravings from the most Authentic Sources. The City, Ancient And Modern", by Walter Thornbury. Vol. I. 1897.
Notes:
A 19th century plan of Roman London, after the destruction of Londinium by the forces of Boudica circa AD62.

This late 19th century map of London records the main features of Roman London. Various sources are cited by Thornbury in relation to the creation of this plan.

The Romans built a defensive wall around the landward side of the city of Londinium sometime between 190 and 225. This map of Roman London shows London Wall, thus dating it post AD190.




How To Use These Map Pages

Enlarged View:

Click on the map image at the top of this page to view an enlarged image of this map. The enlarged image will display on a new web page.

To navigate back to the main map page (this page), click on the enlarged map image or the map title displayed at the top of the page.